The ASG is chaired by Simon Doherty,
Simon Doherty obtained his BVMS from the University of Glasgow in 2000. With two decades of experience in veterinary practice, research & diagnostics, animal health & aquaculture, and trade & investment, Simon was appointed as the president of the British Veterinary Association (BVA) for 2018/19. Now Senior Vice President, he is transitioning into a position at the Institute of Global Food Security (IGFS) at Queen's University Belfast.
Simon currently chairs the UK One Health Coordination Group and is one of two BVA representatives at the Federation of Veterinarians in Europe (FVE).  Simon is a STEM Ambassador. He is also a trustee and an ambassador for the livestock development charity, Send a Cow, and a trustee of the Animal Welfare Foundation.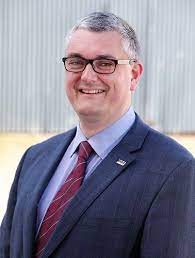 The Vice- Chair is John Mettrick
John is a butcher and small abattoir owner in Derbyshire and Legislation Director for National Craft Butchers (NCB).  John was a central advisor on the All-Party Parliamentary Group for Animal Welfare (APGAW) report on The Future of Small Abattoirs and the Sustainable Food Trust's report A Good Life and a Good Death: Re-localising Farm Animal Slaughter.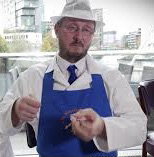 The ASG is run by Marisa Heath who also leads the All-Party Parliamentary Group for Animal Welfare and authored the Future for Small Abattoirs report in 2020.
ASG's key advisor is Professor Tim Morris from the Animal Health & Welfare Board England.