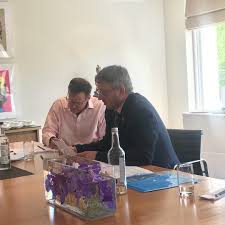 September 15, 2023 10:29 pm
ASG is very pleased with the announcement of a £4m fund for small abattoirs from the Government this week.  Before the publication of the APGAW report and the Sustainable Food Trust report, small abattoirs were not on Government's radar and nobody was working to stop the decline of them across the UK. Since those reports and the setting up of the Abattoir Sector Group (driven by the recommendation in the APGAW report) Government has put small abattoirs on their priority list.
We have had the setting up of the Government Small Abattoirs Task and Finish group co-chaired by DFERA and ASG, the small abattoir trials led by the FSA which aimed to reduce the bureacuracy, the £4m and also a commitment to review the regulations and find a way to make it easier for operators to run their abattoirs. There has also been the delivery of awareness across Parliament and Whitehall as to why small abattoirs are important and a lynchpin to the many other objectives Government has on more sustainable and environmentally friendly food production.
It is, however, important to recognise that there is still a lot of work to be done and just having the offer of funding does not mean full success yet.  It is really important that support is given to operators to utilise that funding and to address the other problems facing them such as the difficulty recruiting skilled staff, problems working with OVs and costs in dealing with waste. What we do not want is for the funding not to be used and Government to say it has done what it can and to leave the sector still unsustainable and still struggling to survive. ASG is committed to continuing to work lobbying government to offer even more support and to working with the FSA to support operators in accessing the money. We will also be continuing the work through the Task & Finish group to sort out the regulatory barriers including being able to use the 5% rule again.
There is progress across the board and Government is not sitting idle on this issue. ASG is often unable to share the work ongoing behind the scenes but it is positive and we hope to provide more updates shortly.