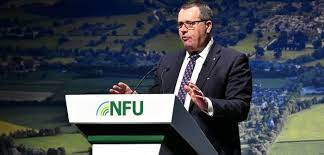 February 23, 2023 4:59 pm
The Abattoir Sector Group welcomes the news this week that funding will be made available to the small abattoir sector.
The announcement, made at the NFU conference on Tuesday, confirmed that funding would be introduced to promote enhanced productivity, innovation and improved animal health and welfare in smaller abattoirs. A full announcement will be made later this year.
The ASG is grateful to the Ministers and government officials for recognising the important role small abattoirs play in the food supply chain. This fund will be a crucial step in securing their future and, in time, expanding a national network of diverse and innovative operators.
ASG Chair, John Mettrick, said: "Thank you for listening to the small abattoir sector. They are the conduit through which farms can supply local meat. This fund is urgently needed to help modernise the sector and prevent further closures. We will continue to work to address further issues facing small abattoirs, including one size fits all regulation and bureaucratic burdens."
The ASG looks forward to working with government on the detail of this funding in the coming weeks and months.